Maximize your sales price! Doug Reid is a long time San Jose Broker who can maximize your sales price. Elite Realty is a company with about 300 Agents to help sell your home. Doug specializes in selling homes for owners both in San Jose and for out of state sellers.
For your free book and an accurate property price evaluation
call 408.600.6300 or email doug.reid@eliterm.com today!
Property Management - is also one of Doug's long term experiences to help deal with any tenant issues you may have during the sale. Doug has contractors for repairs or improvements.
Quick Loans Doug has a lender who can make loans very quickly for properties not owner occupied. This private lender can do up to $3.000.000 loans in a few days with equity coverage.

Call right away to get your own book and a free market valuation! Meet Doug even if you are thinking of the future to realize he will get you to your objectives!
To really help sellers prepare to sell, Doug has written the book, "How to Sell Your Home for More Money." The tips in his book are straight forward and proven true. Call or email and Doug will give you your free copy!
With over 40 years of experience, Doug can lead you through your transaction keeping you aware of all aspects of the sale. Starting with what sales price you can expect, then leading to the net proceeds you will receive to use for another property purchase or to simply have for your specific purposes is a simple process for Doug.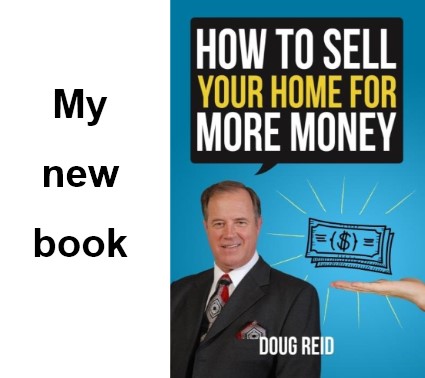 Why to have Doug as your Agent?
Your Preferred Choice for selling your home